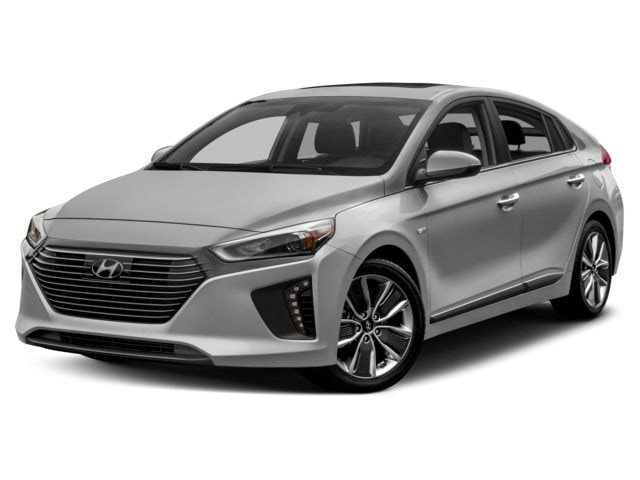 The
2017 Hyundai Ioniq Hybrid
has just arrived at Waikem Hyundai. This is a brand new vehicle and it's the most fuel efficient car in America. It comes with a combined 58 miles per gallon and up to a 690 mile range. The Ioniq doesn't sacrifice on style or technology though, as it's loaded with plenty of both. If you've previously owned a Toyota Prius, we think you'll switch to the Hyundai Ioniq soon.
Hyundai's New Hybrid
The
Ioniq
signals Hyundai's first full Hybrid, green vehicle. That wasn't a typo above; this vehicle really does get a combined 58 miles per gallon city/highway. That is the top non-electric in the industry, according to the EPA.
It has a 1.6L four cylinder engine with a six-speed dual clutch automatic transmission -- no CVT here. Augmented with a 32-kilowatt electric motor fed by a lithium-ion battery pack, the Hybrid powertrain delivers a Prius-like total output of 139 horsepower.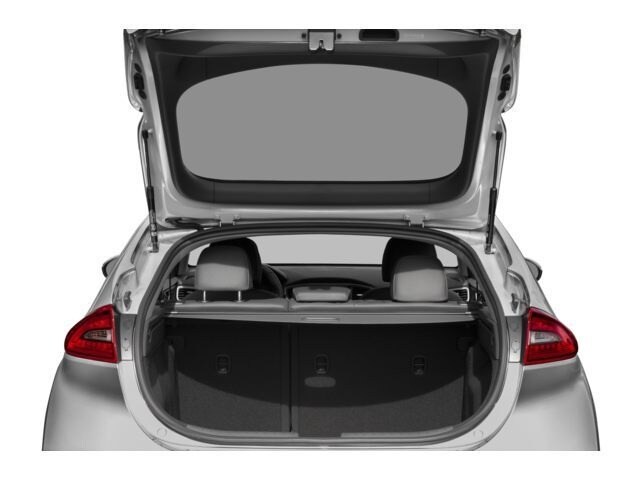 Spacious Wagon
The
Hyundai Ioniq
has a great hatchback look with room for people and the gear for a summer road trip. It offers 26.5 cubic feet of cargo space and a high opening hatch. You can store more than the usual sedan, plus there's a 60/40 fold down back seat that adds even more storage space. You can easily fit all your boxes, a bike, guitar, landscaping supplies or luggage for a long adventure.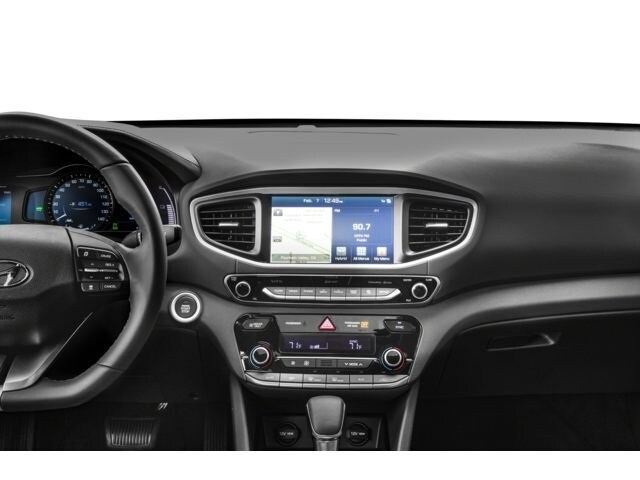 Fully Loaded
For too long, the word Hybrid has been synonymous with boring. The Ioniq changes that conversation, because you can get a Hybrid that loaded with all the comfort, safety and technology you expect in your next vehicle.
It comes standard with Bluetooth to easily make and take a hands-free call. There's also USB and Auxiliary ports for charging and online streaming.
The
Ioniq
also comes standard with Apple CarPlay and Android Auto. These systems are the best way to use your phone's capabilities inside your car. With Apple CarPlay and Android, you can make and receive hands-free phones, send text messages with your voice and hear text messages read over the speakers. They also hook up to you Apple or Google Maps for turn-by-turn directions.
You can also hook up to your favorite apps like Podcasts, Audiobooks, iHeartRadio, Pandora, Spotify, Stitcher, NPR One, Kik, Skype, Tunein and others.
As you climb the trims, the Ioniq adds tons of great tech options. You can get an Ioniq with a full navigation system, wireless cell phone device charging, backup camera, Infinity Premium Audio and a touch screen center console.
The Ioniq keeps you comfortable as well. It comes with optional heated leather or cloth seats. It also comes with an optional sunroof. Rounding out the optional comfort, the Ioniq has choices like a leather wrapped steering wheel, leather wrapped shift knob, seat memory, and heated side mirrors.
The Ioniq has five exterior color choices and four interior color/fabric combos.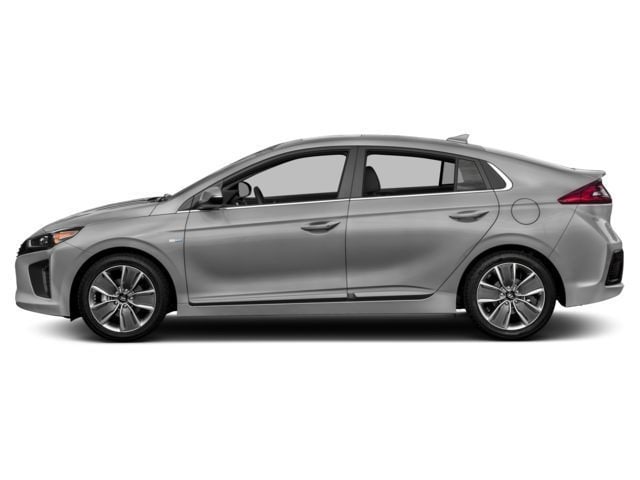 Safety Options
The Hyundai Ioniq keeps you safe with all the latest technology options. Upgrade to the tech or ultimate package and get Automatic Emergency Braking, Smart Cruise Control and Lane Departure Warning.
Automatic Emergency Braking senses pedestrians or vehicles in your path, and the vehicle will automatically brake if it suspects a possible collision.
Blind Spot Detection does what it says it does. Alerts on the side mirror and the dash board let you know if someone is in the blind spot. If you attempt to change lanes with someone in the blind spot, the car will beep and chime, preventing a possible accident.
A lane departure warning system lets you know if you're drifting out of your lane without signaling.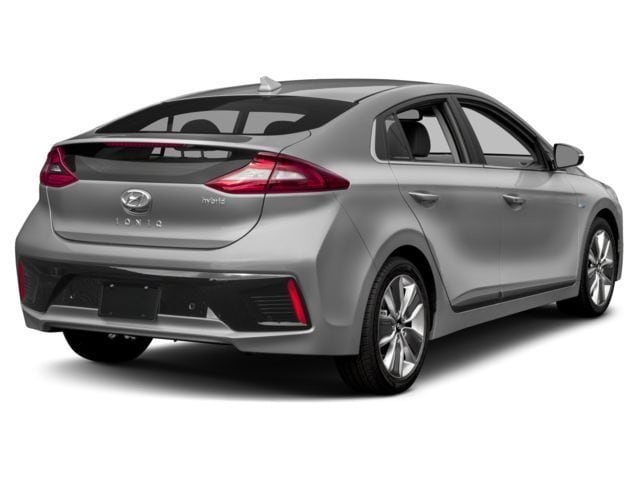 Save the Waikem Way
The Ioniq has a starting MSRP of $22,200. At
Waikem Hyundai
, it's even more affordable with our daily Waikem Discounts and Factory Rebates. The Ioniq is here with $0 down every day, and it often hits the lot for sale with 0% financing available.
The Ioniq just arrived at Waikem, and there's already a huge demand for the fuel efficient hatchback.
Contact us now
and save even more with the best Hybrid vehicle on the road today, the 2017 Hyundai Ioniq.