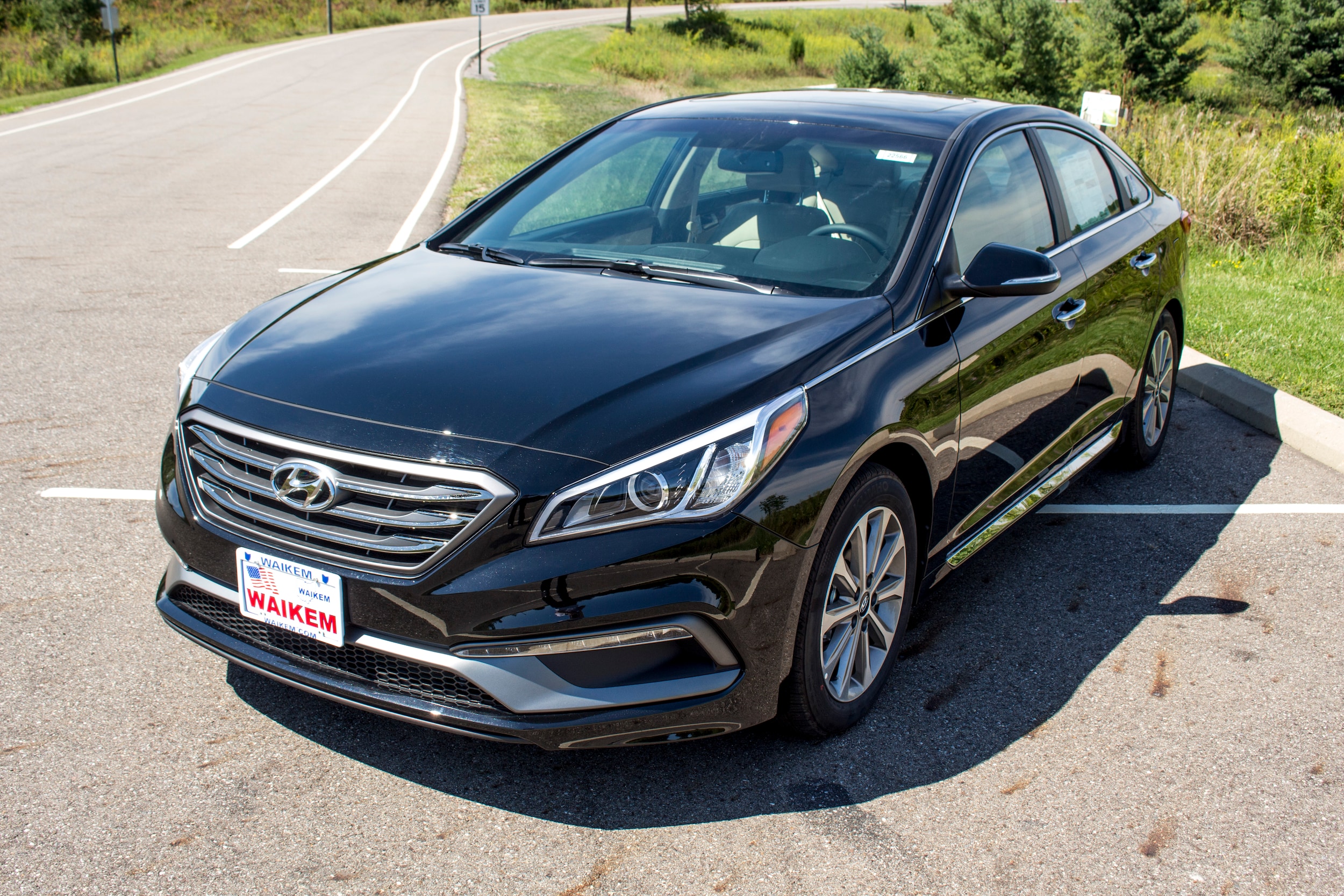 The
2017 Hyundai Sonata
was named the best family sedan. Experts from Edmunds and Parents Magazines test drove vehicles across the industry, looking for performance, safety and family-friendly features. After crunching all the numbers, Hyundai came in No. 1 among all midsized sedans.
The family friendly Sonata was first recognized for its spacious interior, with plenty of room for the typical American family.
The
Sonata
is a class leader with more total interior volume than comparison vehicles from Ford, Toyota, Honda, Nissan and Kia.
Along with a comfy cabin, the Sonata's large trunk area means everyone's supplies, book bags, briefcases and gear can easily fit inside.
The publications also recognized the Sonata for coming with Apple CarPlay and Android Auto. With these features, you can safely and easily connect your phone to your vehicle.
The phone's interface is laid out on the screen just as you'd see it on your phone. You'll get access to send text messages with your voice, and the system will read your text messages to you.
These systems integrate Apple and Google Maps with turn by turn directions, traffic conditions and estimated travel time.
You can also use the most popular apps, including iHeartRadio, TuneIn, Podcasts, Audiobooks, Google Play Music, KIK, Stitcher Radio, Spotify, MLB At Bat and even the Dominoes Pizza App!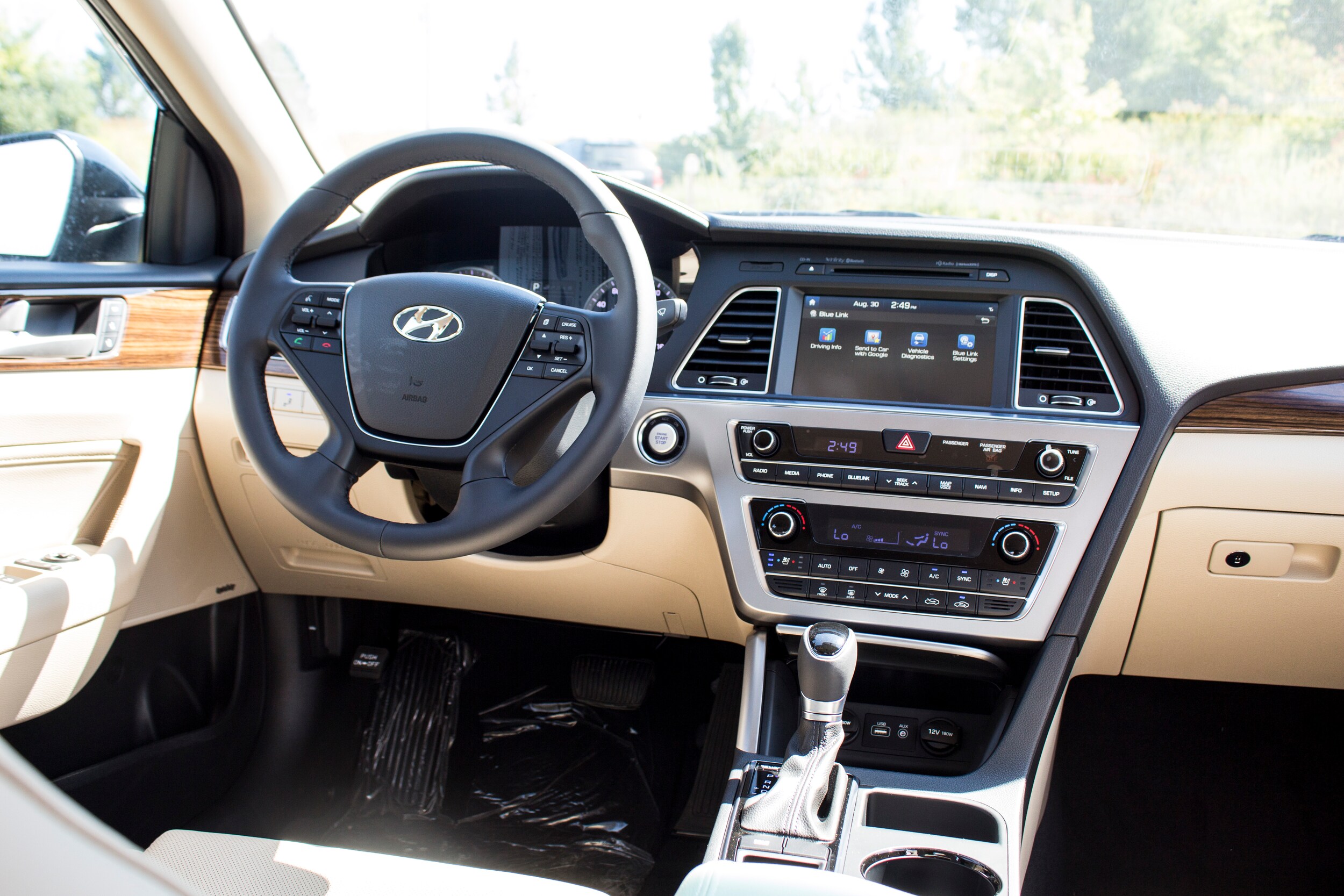 Of course safety is important when traveling as a family, and the Sonata takes care of that with innovative safety technology. It comes optional with Automatic Emergency Braking integrates camera and radar sensors to detect any potential hazards. If a crash is imminent and a driver doesn't react, the system deploys the Automatic Emergency braking.
With blind spot detection those same sensors monitor what's happening around you, and they alert you when something is behind you or in your blind spots.
A system of dynamic bending light is an optional system that moves the headlights to provide a better view in dark corners. With automatic high beam assist, the vehicle will automatically switch from high beams to low beams when oncoming vehicles are detected.
The
Sonata
is an IIHS Top Safety Pick Plus and also comes with a five star rating with the National Highway Traffic Safety Administration.
"Family vehicles require a level of comfort and safety that accommodates and reassures everybody on board." said Ed Hellwig, senior editor, Edmunds. "The 2017 list highlights vehicles that provide safety, performance and comfort for all members of the family, from mom and dad in the front to the small children or full grown teens in the back."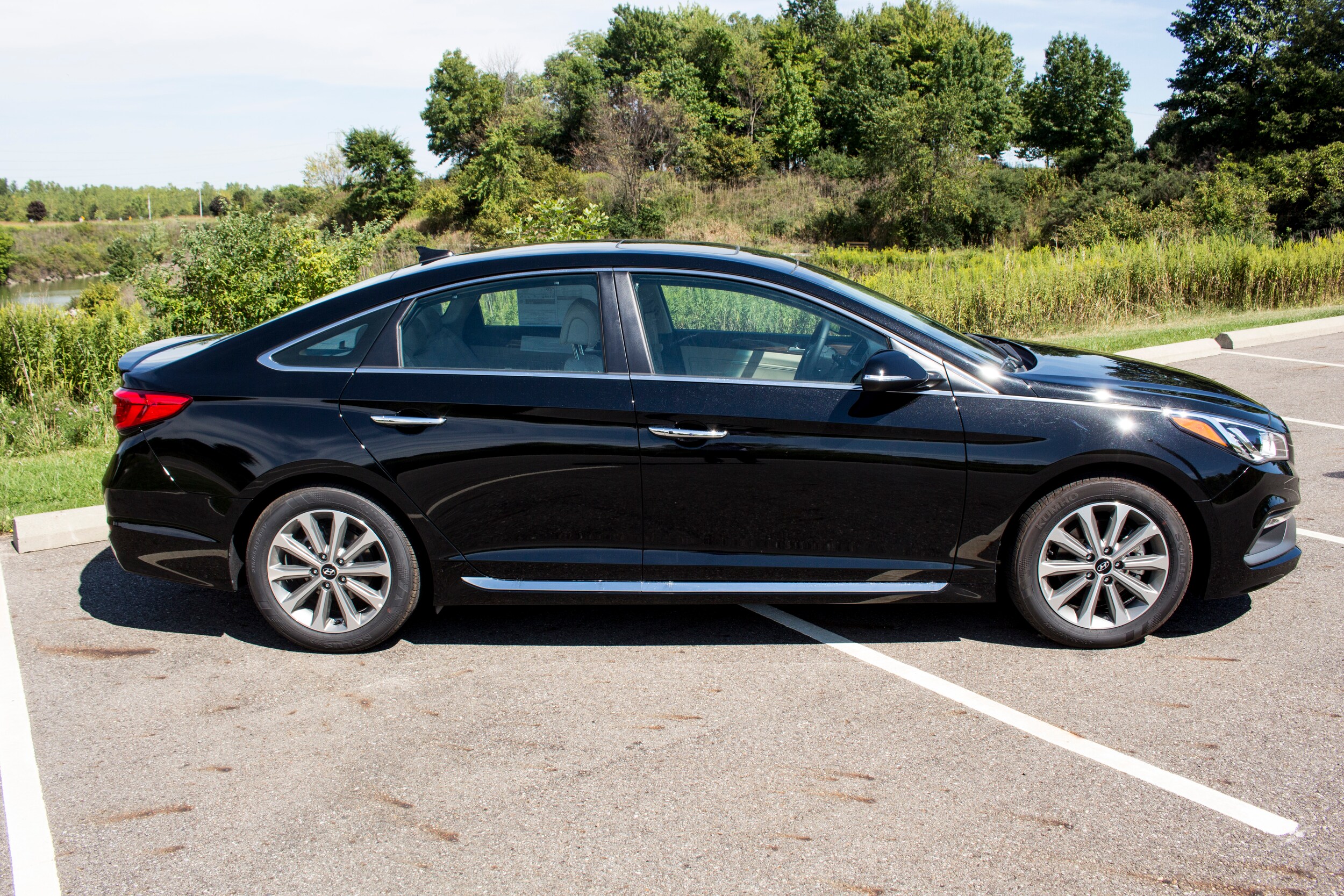 So at Waikem Hyundai, we invite your entire family to see why the experts love the Sonata. We're located on the Waikem Auto Mile, West Tusc and Lincoln Way between Canton and Massillon, Ohio.