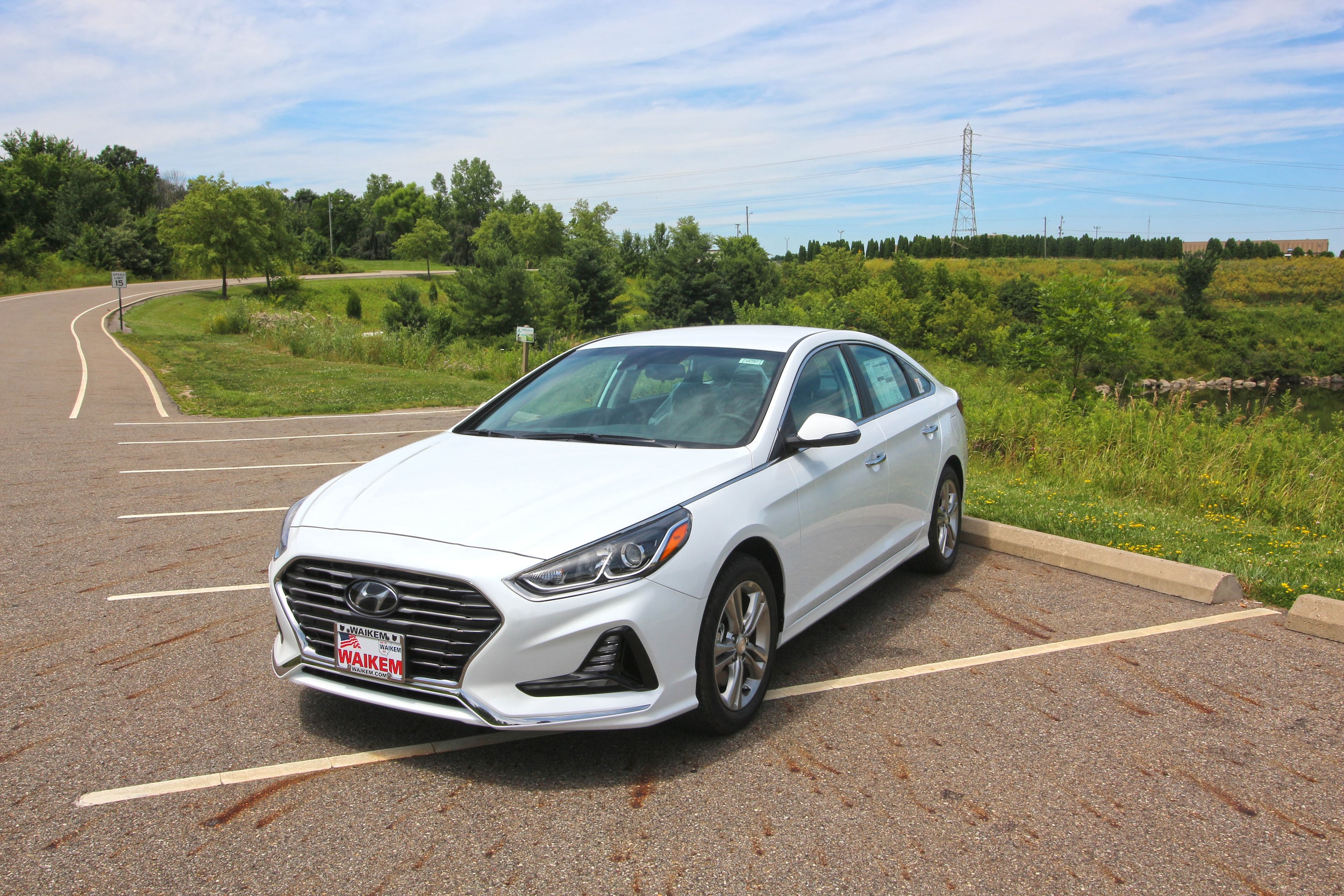 An article in
Consumer Reports
lists the Sonata as the best-in-class sedan for a deal, and the Santa Fe Sport was considered the best SUV deal for July 4.
Waikem Hyundai
is the best place to get the best car deals in Northeast Ohio.
Right now at Waikem, you can buy a new Sonata as low as $18,591. Or lease the 2018 Sonata SE for just $158 per month with $1,900 down.
The Santa Fe Sport is for sale at Waikem as low as $22,373. You can lease an All Wheel Drive Hyundai Santa Fe Sport 2.4L for just $167 per month with $1,900 down.
Both the Santa Fe Sport and Sonata have 0% APR for 60 months, plus a $1,000 rebate.
At Waikem Hyundai in Massillon, Ohio, the July 4th deals run now through July 3, 2018. Please note that we are closed on July 4 in honor of American Independence.