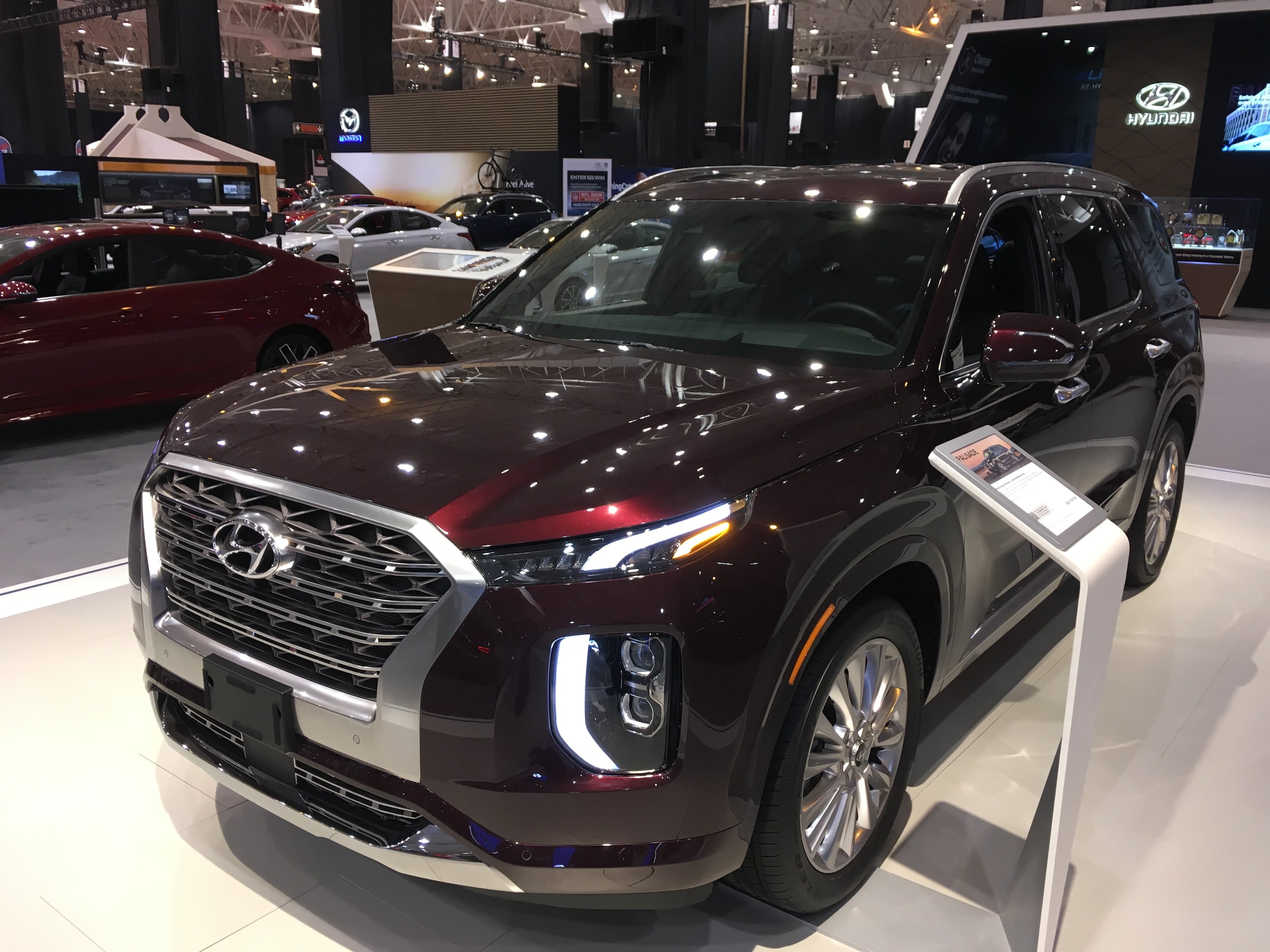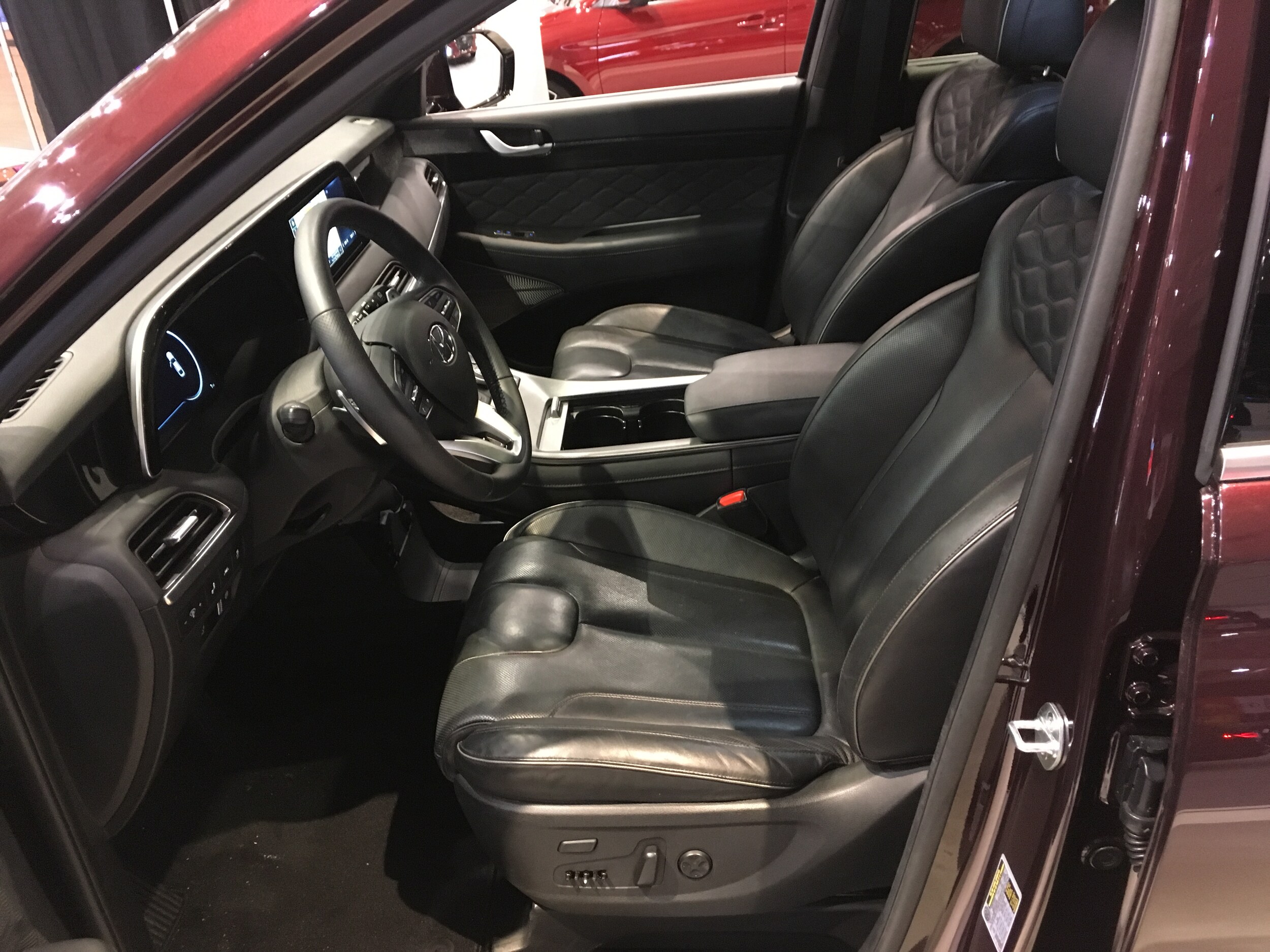 The Hyundai Palisade highlights the brand's display at the 2019 Cleveland Auto Show. The Palisade is a new third-row SUV arriving in stores summer 2019. The Auto Show is your first chance to see it in person.
The Palisade will have 7 or 8 passenger options. When you see it in person, you'll love the single button that easily folds down or folds up the seats for easy entrance and exit. Hyundai also predicts the Palisade will have best-in-class headroom, legroom and cargo space.
Make sure you visit Hyundai's booth to see the multiple USB ports, easy to use touch screen and full set of safety options.
View our exclusive photos below.
Contact us
to get on the Hyundai Palisade waiting list and find out when they arrive on the Waikem Auto Mile!